Shoe Buying Guide for 10K
Curated list of shoes for distance up to 10k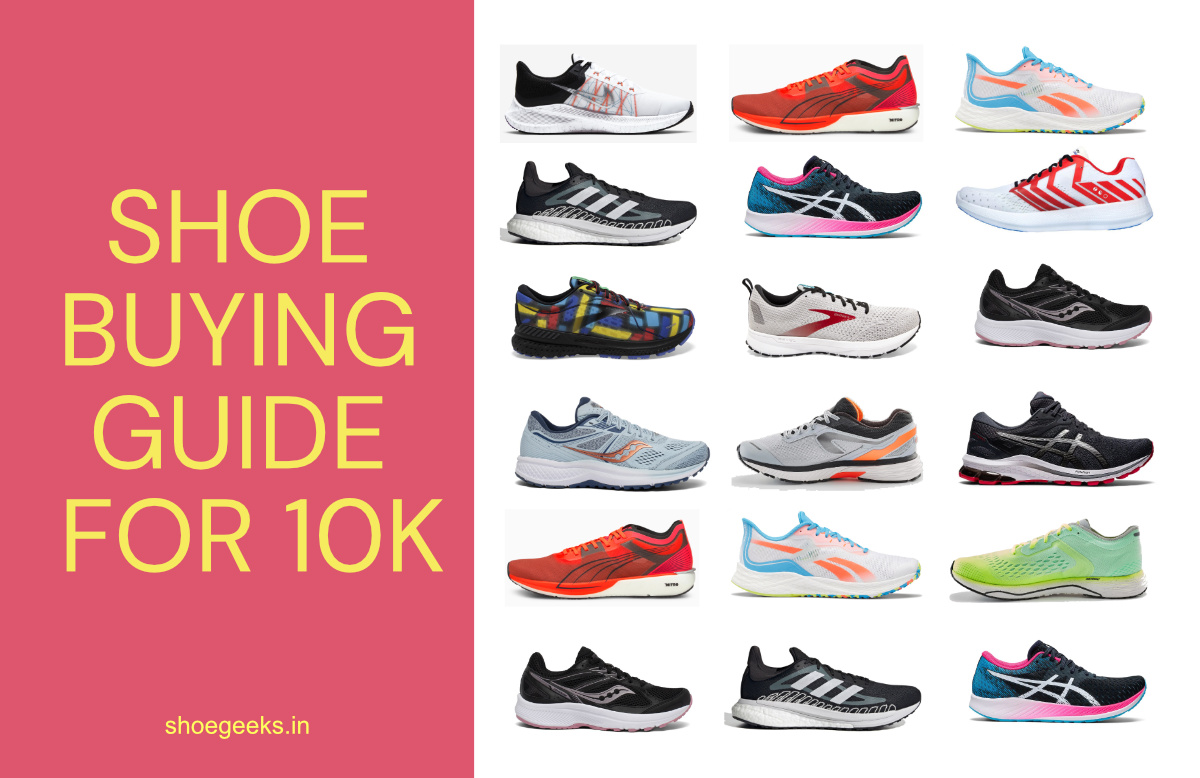 The goals runners set for their 10K races are different based on the experience level. For beginners it is an endurance run, running at a threshold pace and below, and the aim is to finish strong in 60 to 80 minutes. For experienced runners on the other hand, it is about putting their best effort close to 90-95% of their VO2 max. So Runners who are training or racing for distances up to 10k, need to choose shoes based on where they are in their running journey. Here are some key parameters to look for.
Beginners - Those who are running their first 10k and expect to take more than an hour to finish, here are the things to look for in running shoes:
Shoes should provide enough protection for the entire duration of the run, which in most cases will be more than an hour. So the shoes should have a good level of cushioning.
Most beginners probably would like to use the same shoe for training and racing, so having shoes that are versatile and can be used for a variety of runs is important.
Intermediate & experienced runners - Runners who have crushed the 10k distance already, but are looking to break the time goals, here are the things to look for in running shoes:
To run 10k distance in 50 minutes and under, the weight of the shoe takes priority over cushioning. Shoe weight is an important factor in determining the running economy. So lightweight shoes are the best.
While cushioning is not a priority, midsole bounce benefits the runners in a better and more economic stride.
There are very good options that fit the above parameters and still priced at levels that fit in the budget of most of the runners. For this guide, we have selected the best shoes that are currently available under 10,000 rupees.
Neutral Shoes
Neutral shoes are light in weight and works best for most runners, except for those who have frequent injuries due to low arches and overpronation.
Stability Shoes
Stability shoes have features that control foot pronation and support the foot arch. Runners who have injury history due to these reasons can consider these shoes.
Compiled by the Running Shoe experts at Shoe Geeks