Brooks Glycerin 18
A comfortable daily trainer for those long and easy runs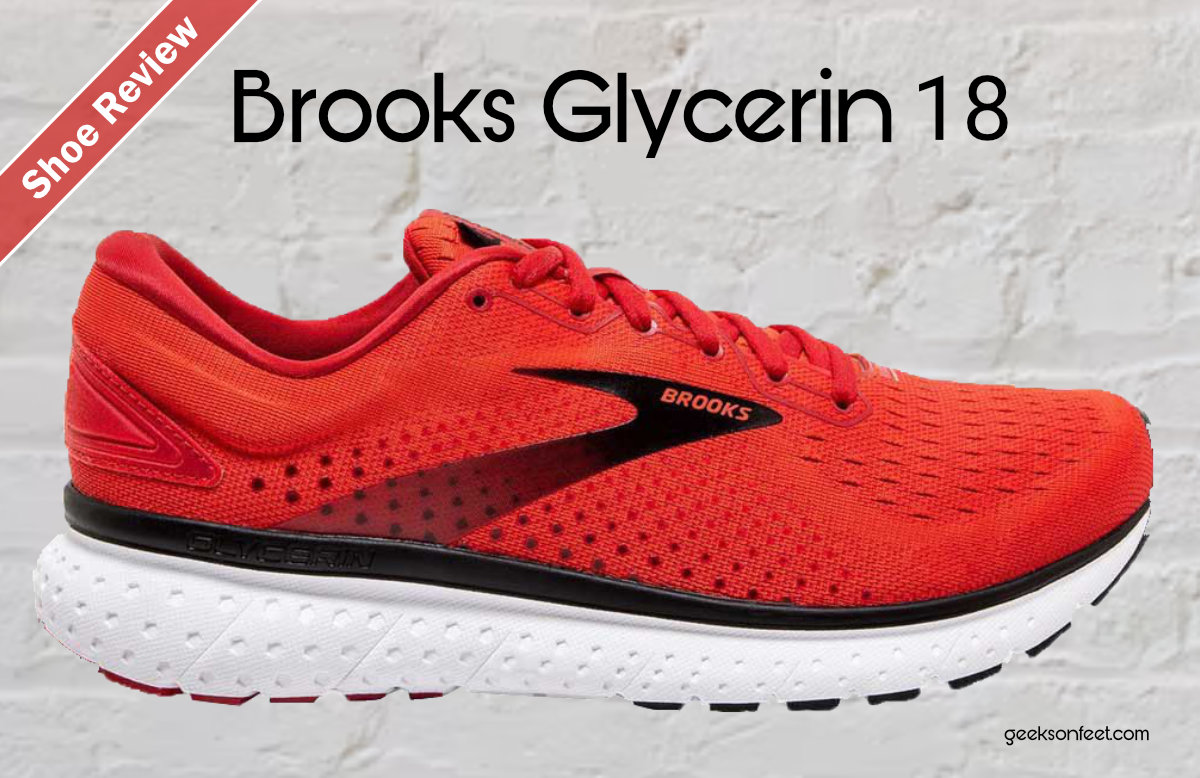 If you are in a training block where clocking high mileage is the priority or running a hundred-day streak, a comfortably cushioned shoe is your ally. Right from its inception, the Brooks Glycerin series is known for its soft cushioned, and comfortable ride. Glycerin series is one of the first running shoes to use gel pads to offer a softer ride. In its 18th edition, Brooks Glycerin 18 continues to uphold its original goal.
Glycerin 18 is a well-cushioned, neutral, everyday running shoe that is built to last. It performs exceedingly well on easy, long runs, and even marathon-paced efforts.
What makes up Brooks Glycerin?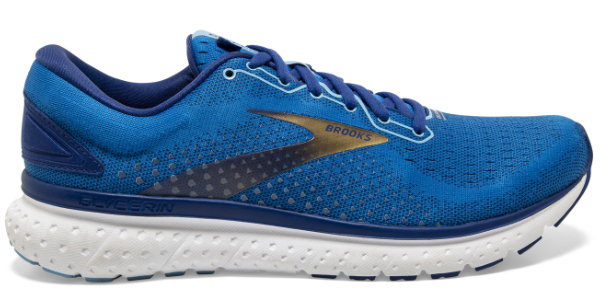 Midsole
The Glycerin uses a full-length DNA LOFT midsole. DNA LOFT is a modern foam, a mix of EVA foam, rubber, and air. Air adds the softness and rubber brings durability to otherwise traditional EVA foam. First introduced in Glycerin 16, DNA LOFT is the softest foam among the foams offered by Brooks. It is heavier compared to DNA Flash (which is the lightest). So don't expect it to be used for speed work or racing. If you are looking for speed check out, DNA Flash foam, which is used in Brooks Hyperion Tempo (check our review).
Upper
Upper is an engineered mesh, and is stretchy, and is highly breathable.
Bottom sole
Brooks has used a durable rubber outsole. This rubber offers an excellent grip on dry road surfaces.
Stack Height
With 31mm at the heel and 21m at the forefoot, the shoe offers a 10mm offset, which works very well for midfoot and heel strikers alike.
Weight
At 290g (in US size 9) it is on the median when it comes to neutral daily trainers. The Nike Pegasus series also weighs around the same.
Why did I consider this shoe?
My quest for a worthy successor to Ghost 13 ended with Glycerin18. The right amount of cushioning, comfortable fit, and durability were my key asks from the Ghost's successor. All I wanted was a comfortable pair of daily trainers that I would predominantly use for my easy, MAF and weekend long runs.
The Glycerin18 looked great; its design would offend no one. I read some rave reviews about how comfortable the Glycerin18 is and with Glycerin19 in the market now, there were some great discounts on offer so it was an easy decision to make.
Ride In Glycerin
At the time of writing this review, I have clocked 100kms on the Glycerin. I have used it for the weekend long runs, easy and recovery runs. These shoes are great for long slow distance runs, MAF sessions, short recovery runs, and marathon paced runs. At higher paces, the ride feels a tad squishy – it lacks the pop and feedback that a fresh pair of Pegasus offers. The build of the midsole prioritizes comfort and cushioning over energy return so I would not use them for any tempo or interval sessions. There is absolutely no feet fatigue at the end of a long run thanks to the supremely well-cushioned midsole and airy upper.
Fit & Comfort
The fit is so great that you wonder whether the shoes are trying to adapt themselves to hug the feet once you wear them. With a wide toe box, your feet are going to be absolutely comfortable during long runs. There is absolutely no heel slippage or feet movement inside the shoe when you run. Right from the word go, they feel comfortable – I did a short treadmill run before taking them on a 21K long run and they behaved very well!
Stability
Glycerin 18 is a neutral road running shoe. It offers a degree of stability, that you can consider as a stable neutral trainer, but if you are in the market for high levels of stability (pronation control), you can give it a miss.
Road Grip
The shoe offers great comfort and cushioning that you would expect from a premium daily trainer with superior grip and traction. I wore them for a 21K and ran in the rain - on wet tarmac and slushy patches. At one point I had to make a quick maneuver to save myself from a reckless biker and the shoes held themselves nicely preventing a slip and fall.
Aesthetics
The Glycerin18 looks great; its design would offend no one. The shoe scores top marks for the look, especially in the red colorway that I have. The design is sleek and has a universal appeal; it does not look chunky like the Ghost. After the rainy day run where it gathered some dirt and mud on it, all I did was wipe it with a damp cloth and it was all good.
Disclaimer: I am somewhat of a Brooks fanboy but this is as neutral a review as it gets :-).
Review Summary
PROS
Works great as a neutral daily trainer.
Plush ride without letting you lose the ground feel.
Looks & fits great; wide toe box and no heel slip.
Very durable and built to last.
CONS
The midsole is not as responsive as some of its competition.
A bit on the heavier side, and not suitable for speedwork.
Relatively expensive & availability.
RECOMMENDATION
There is a lot going for this shoe – be it the comfortable ride, near-perfect fit, grip, and traction it offers, or the sheer good look. Recommended for easy/ long runs. Can also be used for marathon-paced effort. However, this is definitely not a race day shoe so you'd need another pair for speedwork (I use Hyperion Tempo) and races (a carbon plated beauty, maybe?).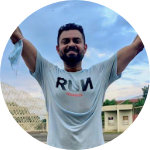 Arun identifies himself as a middle-of-the-pack recreational runner who is passionate about running. His running journey started 6 years ago and since then he has done almost all the formats except ultra distances - his favourite being half marathon distance. He aspires to remain injury free, become more efficient and continue running even in his golden years. Arun can be reached @arunganesh1203 on Twtter and @arunn.er on Instagram