Brooks Hyperion Tempo Review
500km review of the Brooks Hyperion Tempo (HT). How it rides, what kind of runs it works best and how it stacks up against similar shoes in the market.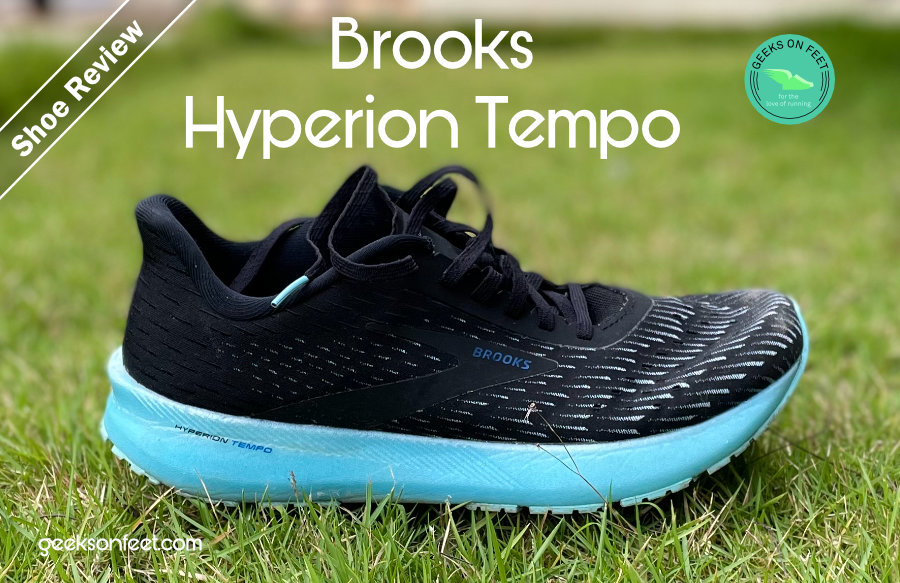 Brooks launched the original Hyperion back in 2019. It was a modest racing flat which received good reviews, and then in 2020 they launched their Hyperion series with The Hyperion Elite (a Carbon plated super shoe) and the Hyperion Tempo, which according to Brooks is a shoe specifically designed for race training.
A race training shoe is something nearly as light and as fast as a racing shoe, but at the same time equally durable as a daily trainer. Hyperion Tempo uses the same DNA Flash midsole as used by Hyperion Elite 2, and the key difference is the stack height and the carbon plate.
Other super shoes that have similar race training counterparts are:
Nike Alphafly Next% & Nike Air Zoom Tempo Next%
Saucony Endorphin Pro 2 & Saucony Speed 2
Adidas Adios Pro 2 & Adidas Boston 10
Nike Vaporfly next% & Nike Pegasus Turbo 2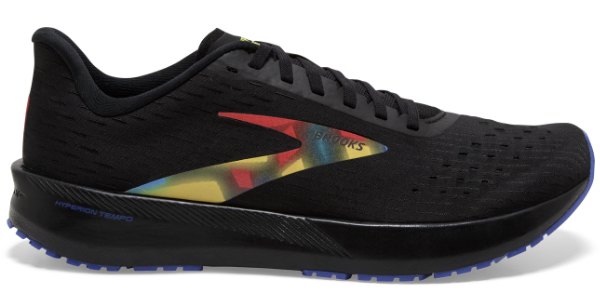 What makes up Hyperion Tempo?
Midsole - The DNA Flash midsole (which is very similar to Skechers Hyperburst and Puma Nitro) is EVA foam infused with Nitrogen. The cushioning is not very bouncy and it gives a fairly decent amount of ground feel and at the same time provides enough protection.
Stack Height - With 31mm at the heel and 23m at the forefoot, the shoe provides an 8mm offset, which is good for midfoot and forefoot strikers, and just enough for heel strikers.
Upper & lacing - The synthetic upper is the best that I have seen on any shoe so far. It's quite thin and lightweight, and has a lot of pores in the forefoot making it very breathable. It does not retain water, and is very efficient in hot and rainy climates, though I feel it might not be very ideal for colder climates. The tongue is thin and slightly padded and is complimented with thin elastic laces (The first of its kind that I have used).
Design - Even though Brooks does not explicitly mention this, the shoe has a rocker design, that helps in heel / mid foot transitions - Forefoot and makes the run much more efficient and economical.
Weight - At 205gms the Hyperion tempo has officially dethroned the king of all lightweight Training shoes, the Pegasus Turbo 2 (215gms), and as of date this is the lightest running shoe in my rack.
Aesthetics - I own the one with a black upper & a turquoise blue sole, and it's simply beautiful. The design is subtle yet elegant and the colors are vibrant.
Ride in Hyperion Tempo
Usage - I have used the HT for a wide variety of paces all the way from Easy (6:10min/km) to Racing (46min 10k). The lightweight, rocker structure of the HT makes any run a cruise. There is very little bounce and the midsole returns as much energy as one gives it. This makes running very efficient at any pace, up to 25km.
Feel - The DNA Flash midsole is light and at the same time returns as much or more energy that is thrown at it. The lightweight midsole lets the foot glide effortlessly.
Stability - The shoe is stable and provides good arch support as well.
Grip - HT feels extremely agile in both dry, wet and specifically rainy conditions. Few midsoles (especially Nike react) tend to absorb water and this makes the shoe very squishy during runs on rainy days. DNA Flash however doesn't absorb as much as I've experienced with other shoes.
Fit and Comfort - HT gives the foot a very good and comfortable lockdown. And never even once during my runs have I had to stop to retie my laces. The only concern I have with the upper is its durability.
Durability - After 500kms I have noticed some bit of wear and tear on the ankle liners. The outsole treads are intact and I think these are definitely good for another 500 kms.
Why consider Hyperion Tempo?
Price - At ₹ 13500/- these shoes definitely don't come cheap, but Brooks India has been generous enough to give a flat 10% through their influencers. Compared to other Race training shoes, the HT is priced on par. Adidas Boston 10 - ₹ 13,999/-, Nike Air Zoom Tempo Next% - (which is sold at a discounted rate of ₹ 14,007 & the actual price is ₹ 17,595/-). And compared to the other popular daily trainers, these are sold at a 30% premium.
HT is for you, if ...
You already have your shoe rotation sorted and now you are looking at a new tempo trainer.
You are a serious runner who has an easy day shoe and a race day shoe in rotation, it makes a lot of sense to add a tempo/training shoe to your current shoe rotation, just to bring down the number of miles you clock on your precious race day super shoes, and rather preserve them for your race day.
You are a runner who has been using daily trainers for a while now and want to give yourself an upgrade.
You are a shoe geek and would love to try out new tech, this is definitely worth considering
You are looking for a single shoe for racing and training, you can still consider this if your racing distance is up to half marathon.
This is probably is not the right shoe, if ...
You are looking for a shoe that is cheaper and more versatile, then daily trainers are recommended.
You are looking for a shoe that would take you beyond 25k - You might want to consider a shoe with larger stack height.
Suggested Rotation:
In my current shoe rotation, I use the
Nike Infinity for my easy / long runs
HT for mid distance tempo
Endorphin Pro 2 for the fast and long days
Review Summary
CONS
May not be durable beyond 900 kms
Not suitable for long runs beyond 25km
RECOMMENDATION
Brooks Hyperion tempo is my go to shoe for training. The lightweight and versatility gives confidence to take it for any morning run. The only exception being longer runs over 25k.
I would definitely recommend this brilliant package for training and racing short to medium distances. Happy Running.

Rohan is a runner by chance and a shoe geek! He was into weight training and CrossFit when a friend nudged him to run a 5k with him every alternate day. This was around May 2018, and since that first 5k, he had completed around 6000kms and 1 Full Marathon (TMM 2020). You can follow Rohan on STRAVA (https://www.strava.com/athletes/31633127) and on Instagram (https://www.instagram.com/mathew.rohan/)