Reebok Floatride Energy Symmetros Review
Comfortable and Soft cushioning for longer runs, but has the bounce and versatility to handle tempo runs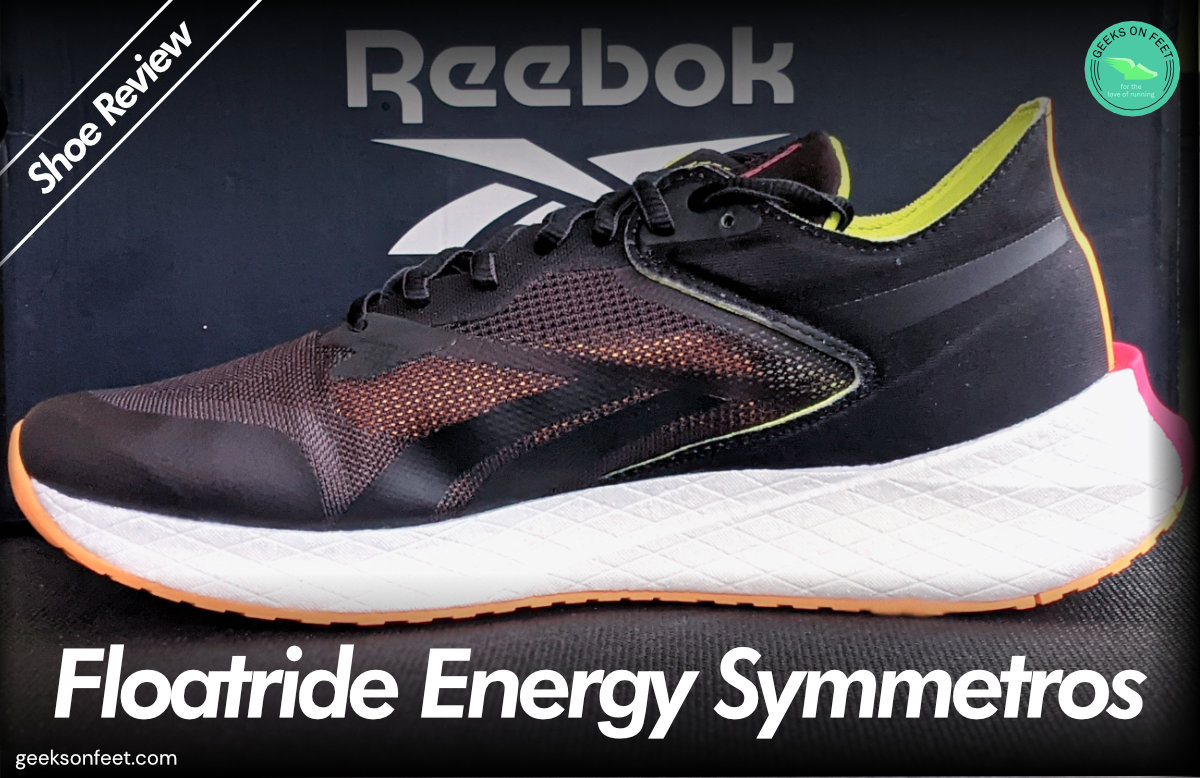 While Reebok has their roots in running, they haven't been as popular in the contemporary running scene. Floatride foam-based shoes are a comeback for Reebok into Running. It has been 5 years since Reebok launched the Floatride foam. Floatride comes in 2 variations: Floatride and Floatride Energy. Floatride is based on PEBAX, while Floatride Energy is made of E-TPU technology.
Floatride (PEBAX) midsole shoes such as Floatride Run Fast and Floatride Run Panthea are geared for faster runs with excellent bounce, while Floatride Energy midsole shoes such as Energy Symmetros, and Forever Energy are daily trainers with a balance of cushioning and bounce, and are primed for comfortable long runs.
In the Reebok line of running shoes, Energy Symmetros is positioned as a versatile daily trainer, that can handle long and easy runs comfortably, but also gives the speed if you need it.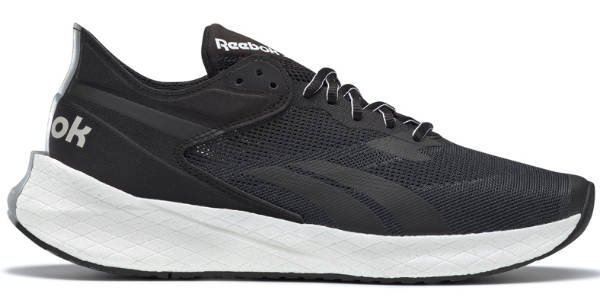 What makes up Floatride Energy Symmetros?
With a stack height of 29 mm and heel-toe drop of 9 mm, the shoe compares to other versatile neutral daily trainers such as Asics Gel Cumulus, Saucony Ride, and Adidas Solarglide. However, the key difference is the midsole. It has a high toe spring and beveled heel that almost resembles a rocker geometry shoe.
Midsole
Floatride Energy foam used in Symmetros is based on the same E-TPU technology used in Adidas Boost foam. However, Reebok's version of the foam is configured differently. The key difference is the weight. Adidas Ultraboost 21 weighs 340 grams for men's UK8, while Symmetros weighs 243 grams for the same size. The other difference is Symmetros is comparatively less bouncy and feels tad softer. UK 10 as weighed is about 291g.
Upper
The Upper of the Symmetros is as simple as it can get. It is an engineered mesh with very minimal overlays and blends well into the shoe aesthetics. The upper is stiff enough to hold the shape of the shoe, and is highly breathable. Shoe has a gusseted tongue, and the tongue has plenty of padding.
Heel
It has a bevelled heel with a high angle, and uses a moulded heel cup to provide stability. It also has a unique heel clip at the back with Reebok written over it. It adds some aesthetic to an otherwise bland shoe. It also has a lot of padding which adds to the comfort.
Bottom Sole
Bottom Sole of the shoe is interesting. Plastic heel clip at the back extends to the bottom and the heel in the middle. Bottom sole is made of 3 different segments, with the heel clip in the middle. The the other two segments set apart with a guidance line.
Why did I consider the shoe?
As I am upping my mileage in my current marathon training cycle, I am looking for a versatile shoe that is comfortable and can take the pounding on the roads. In the past, I have used Floatride series shoes; Floatride Run Panthea, Floatride Run Fast 2 and Floatride Energy Forever. I liked all of them. So it is no brainer for me to pick up Symmetros as the choice given the rave reviews it has. While I have primarily picked it up for longer easy runs, it proved me wrong with its versatility as a daily trainer.
Another factor that tilted the decision to buy Energy Symmetros is the price considering the discounts.
Ride in Energy Symmetros
The very first thing you notice when you step into Energy Symmetros how comfortable the shoe feels. As they say first time feel is what determines whether you a like a shoe or not. That said, it is a bit too soft for my liking, and took couple of runs to get used to it. Once I got used to it, it has become my defacto shoe for my morning runs.
Long Runs - I have run about 220km so far in the Symmetros. With its cushioning comfort, it could handle long runs with no problem at all. Even in the last miles of a long run, I feel extremely comfortable to push myself and take the pounding on the roads. It could handle marathon and faster paces comfortably.
Tempo Runs - What surprised me is how it handled tempo runs. While it is not a lightweight shoe by any means, with decent responsiveness and lighter than typical E-TPU shoes, it makes it a go-to shoe for up-tempo. The foot transitions are extremely good, and you can feel the longish stride compared to other training shoes.
Interval Runs - It is not an ideal shoe for Speed intervals or VO2 Max intervals. It just feels a bit too soft, and comes in the way of acceleration.
Stability
It is a neutral shoe and I didn't expect much support from it. But it does have decent support for a runner like me. I think heel clip design probably has to do with the added stability.
Road Grip
The pattern on the bottom sole gave me the feeling that Road Grip would be good. But in practice, the grip is not that great, and you could feel slight slippage in terrain with loose sand. I couldn't test it on wet surfaces though.
Fit and Comfort
Fit is true to size, I am using UK 10 which fits me pretty well. Plush midsole, extra padding on the heel (prevents slippage), and padded tongue make it extremely comfortable. Forefoot is spacious enough, and is the upper highly breathable.
Aesthetics
There is not much to write about the aesthetics of the shoe except for the trendy heel clip. Otherwise, the shoe is minimal and neutral when it comes to design choices.
Review Summary
PROS
Super comfortable for longer race paced and easy runs
Bouncy and Versatile enough to handle the tempo runs and even cruise intervals
Very affordable considering the offers
Decent bounce and Fast transitions
CONS
Road Grip could have been better
Cushioning can be too soft for some runners.
RECOMMENDATION
Energy Symmetros is highly recommended as a daily trainer, especially if you have a liking for softer cushioning. It can handle most runs well, and is a good value for money with offers currently available.

Aravind is a techie, running geek, and a marathoner. He is a CrossFit Level 1 Trainer. He loves all things technology and technology in running, with special interest in running form analysis.