Nike Pegasus 38 Review
Review of Women's Pegasus 38 - It is an excellent shoe for long and easy runs. It does a good job of offering comfort for longer distances with high levels of cushioning.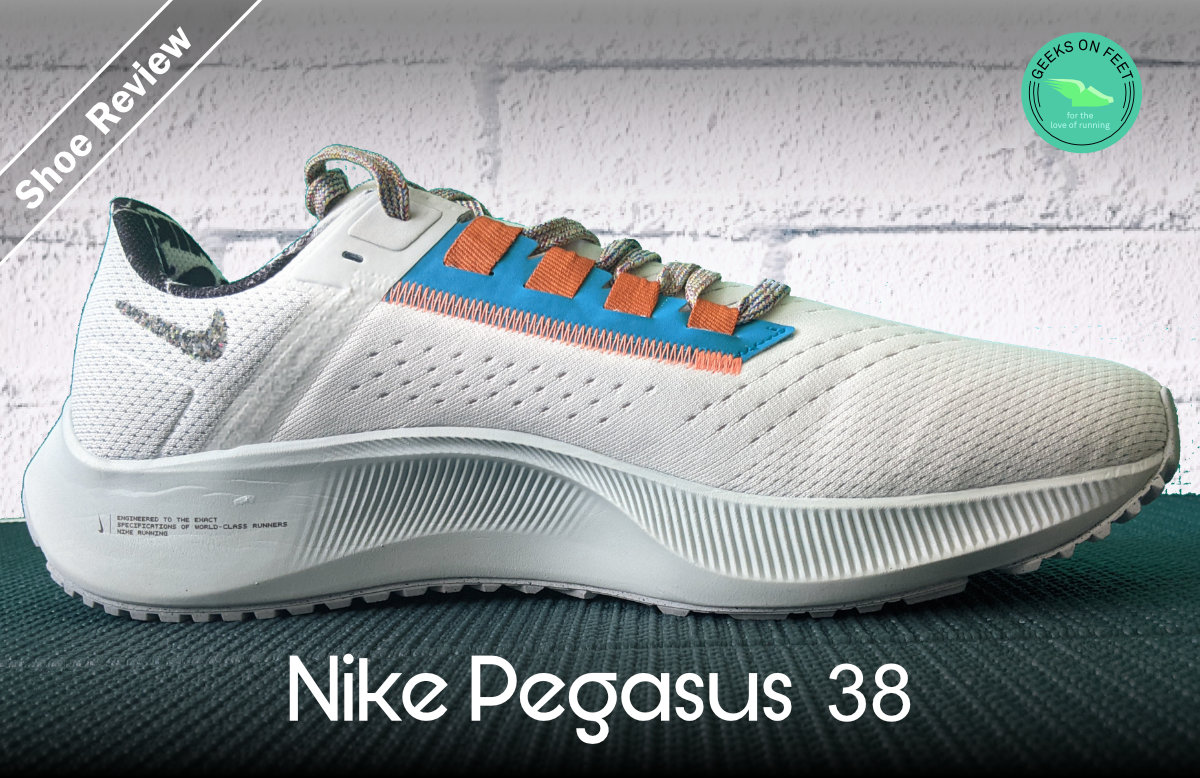 ​What is that common between elite runners Geoffrey Kamworor, Eliud Kipchoge​​, and Bernard Lagat? They all train in Nike Pegasus. Known for its versatility as a daily trainer, Pegasus is used by amateurs and elites alike, for short & easy runs to speed work, and even marathon distances.
Known for its cushioning and bounce, Pegasus is Nike's all time best selling shoe. Now at the 38th edition, the series has continuously evolved and adapted to keep itself up-to-date with technology and being relevant. In the process there are few misses too; for example, Pegasus 37 got a bad rep for its fit. So how is it like to run in its most recent edition, Nike Pegasus 38?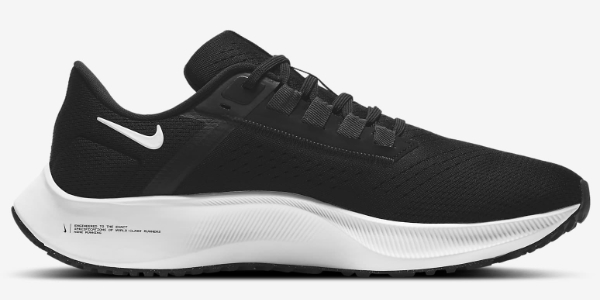 What makes up Pegasus 38?
I have used Pegasus 35 for the previous 2 seasons, which includes running 2 marathons. Pegasus 35 has less cushion and stack height. However, both have the same heel drop. Pegasus 38 uses contemporary Nike design language that is used in running shoes such as VaporFly. While it does have a rocker-bottom, it is toned down, and not as pronounced as earlier editions.
Midsole
Midsole is made of Nike's proprietary React foam which is a combination of EVA and TPE. React foam is used in most Nike's midrange shoes, and is known for its durability, and bounce. As with earlier editions of Pegasus, Zoom Airbags are placed in the midsole, but only in the forefoot this time, no full length Zoom Airbag unlike in 36. So that could be a disappointment in terms of bounce for heel strikers. Another interesting thing to note is that the Airbag pressure is set differently for Men and Women variants (20 PSI vs 15 PSI) to cater to specific running styles.
The shoe has the appearance of a high-stack shoe because of the raised wall on sides through the rim of the heel. However the stack height is at 33mm, decent enough for longer training runs. Stack height is at 23 mm at the forefoot, which gives a 10mm heel-to-toe offset, making it suitable for midfoot and heel strikers alike.
Weight
At 290g (US size 9 Men) / 252g (US size 6 Women) it's on the higher side of weight distribution for cushioned neutral daily trainers. Comparable trainers in the same weight and cushioning are Brooks Ghost, Saucony Ride, and Adidas Solar Glide etc.,
Upper
Pegasus 38 comes with soft and plush upper material. The mesh is made up of sandwich styled fabric. The tongue is highly padded and so is the heel collar.
Outsole
Pegasus 38's outsole stands out from its predecessors. A combination of blown rubber in the front, and carbon rubber (BRS 1000) in the rear balances weight, traction and durability.
Why did I consider this shoe?
I picked up these shoes as a daily trainer, considering the previous ones were reaching their end of life milestone. I have been a user of the Pegasus series in the past. Few recommendations from runners got me interested and also it was recently launched.
Ride in Pegasus 38
I have run in Pegasus 38 for 100+ km so far. I have used it for long runs, easy and tempo runs.
These are good neutral daily trainers and can be used for long and easy runs. The energy return (bounce) at toe-off is lower than in the previous editions that I have used. However, post-run there is no soreness.
Fit and Comfort
I took some time to break in these shoes. This is something that I did not experience in Pegasus 35. The shoe fits true to size and is similar in fit as previous editions. If one is used to running in lower heel drop shoes, a 10mm midsole can be a bit of discomfort.
The toe box is roomy and comfortable. The upper is breathable, however it can feel warm because of the padding.
Stability
It takes time to get adjusted to the midsole; initially, it felt like riding on a boogie board, after 30kms I got used to the sole. The heel counter is stable and firm.
Road Grip
Outsole has a very good traction and stays firm to the ground. I have run on road, mud, and through water puddles, the sole sticks firmly to the ground.
Aesthetics
As far as the aesthetics are concerned, Pegasus 38 is a neat pair, with the Nike Swoosh on the outer side. Tongue has small straps for holding the laces instead of traditional eyelets. The shoe looks a bit bulkier than the previous edition due to mesh covering and extra cushioning at the heel collar. The wall of the midsole has a diagonal grid cut design; which adds to the aesthetic.
Review Summary
PROS
Well cushioned and comfortable
CONS
Lacks energy return (not as bouncy) in comparison to Pegasus 35
RECOMMENDATION
Nike Pegasus 38 is an excellent shoe for long and easy runs. You can use it in rotation with lighter shoes for speed work. It does a good job of offering comfort for longer distances with high cushioning, with no post-run soreness. Ample toe box and collar cushioning adds to the comfort.

Aditi Pandya is an avid runner, a writer and a fitness enthusiast. She is second runners up at Airtel Hyderabad Marathon 2019, Vadodara International Marathon 2020 in Women half-marathon open & veteran categories respectively. She blogs at NarrativesByMe.com and can be reached on Insta @narrativesbyme