Adidas SL20.2 Review
A lightweight trainer that is fast, and is also light on pocket.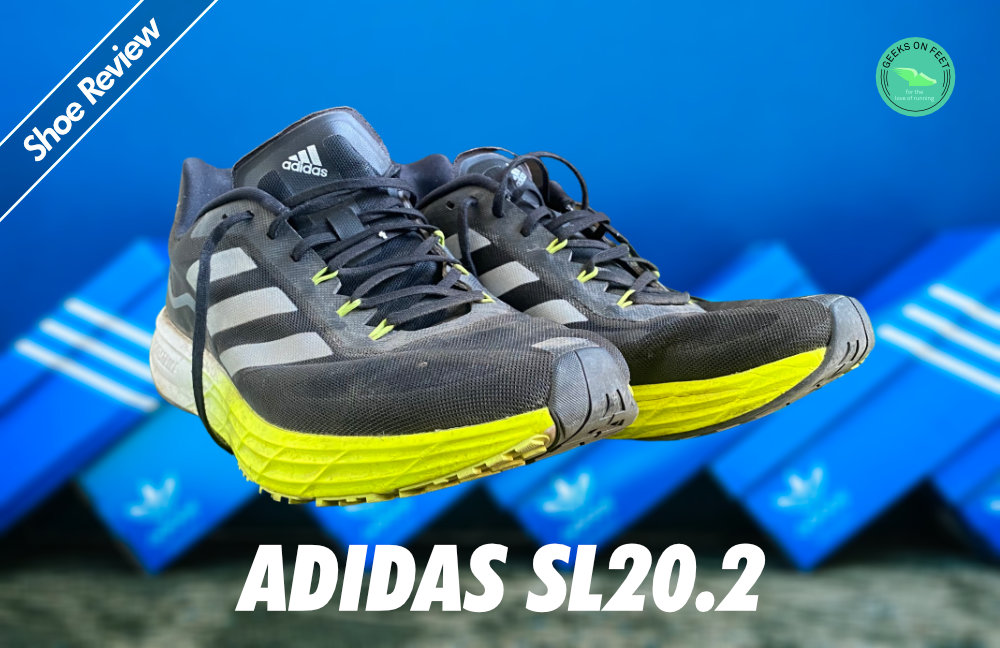 Adidas SL series of shoes have a very interesting history. The very first version of the shoe called SL 72, was launched in 1972 coinciding Munich Olympics. Since then, Adidas has been releasing a new edition for every Olympics. The number in the shoe name represents the year of the Olympics. While SL stands for Super Light.
SL 20, which was launched in 2020 coinciding with the Tokyo Olympics. SL 20.2 is the recent upgrade of the shoe, designed to be a lightweight and fast trainer. It can do a little bit of everything. One can use them for easy runs, intervals, tempo runs, and probably even long runs.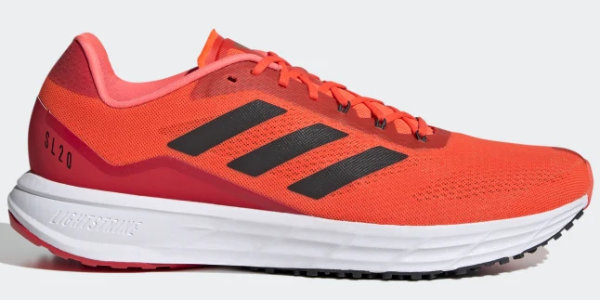 What makes up SL 20.2?
True to its name prefix SL 20.2 weighs about 230 grams for UK 8. That is on the lower end of the spectrum for neutral trainers.
Midsole
The midsole is made of Lightstrike cushioning which is compressed EVA. Lightstrike is a relatively newer foam from Adidas. Compared to the well-known Boost foam (e-TPU) Lightstrike, it is much lighter. Boost foam is very bouncy, it is also heavier. Lightstrike on the other hand is much lighter, but not as bouncy. Adidas is slowly phasing out Boost foam with Lightstrike and Lightstrike Pro foams in their new shoe line-up.
The shoe has a stack size of 24.2mm at the heel and 14.2mm at the forefoot. That is about 10mm of heel-to-toe drop, which makes it an excellent shoe for mid-foot and heel strikers.
Upper
The upper is an engineered mesh, and is highly flexible which suits well for a lightweight trainer with medium stack height, no carbon plates, and has classic geometry (not a rocker). It is good to see Adidas proudly claiming the shoe is made of Primegreen materials. The upper is made of 50% of recycled content, and no virgin polyester is used.
Outsole
As with most Adidas running shoes, the outsole is made of Continental Rubber, which gives pretty good durability. The rubber is placed strategically in the common hotspots which ensures the midsole wear is minimal. Unlike the other running shoes from Adidas including the earlier SL20, the outsole doesn't have the Torsion system for added stability.
Why did I consider this shoe?
I was fed up with the idea of changing shoes for different types of runs. I prefer to do my threshold workouts in fast shoes and not daily trainers. My long run typically is about 120-130 minutes with 5-8K of running in between at a threshold pace. It just did not make sense to me to change shoes while doing my long run.
I was previously using Nike Pegasus 37 and Nike Zoom Fly 3. I was looking for something that fits right between both of them and which did not have a carbon plate in it. SL20.2 fits the bill perfectly for me.
Ride In SL 20.2
I have run about 300 KMs in the shoe. I have tested the shoes mainly on my longer runs. Apart from that, I have also tested the shoe for a 10-miler workout at Half Marathon pace, 400-meter repeats, and a couple of easy runs. I have tested this shoe on the roads only. I have completed a couple of easy runs on softer surfaces, mainly public parks.
I feel I was getting maximum out of shoes when I was running at my half marathon pace/thresh-hold pace. The shoe doesn't have much energy return, and the ride doesn't have much bounce. So, if you are primarily looking for energy return and a bouncy ride, this shoe is definitely not for you.
This shoe is very lightweight and it works just fine also in intervals and easy runs. This shoe doesn't have much cushion either. While I was not hurting my feet because of that, I would definitely not use them for a race day.
Fit & Comfort
Overall fit of the shoe is on the tighter side. It runs tight for the regular size that I normally use. If you have wide feet or need some space in the toe-box, go half a size above your regular size.
The shoe requires a break-in, and I've hurt my toes a few times. I had to run about 100kms before I felt fully comfortable, and post that the shoe feels great.
Stability
Because of the low stack height, the shoe feels fairly stable to run in. Lack of torsion system doesn't seem to affect much. That said, this doesn't have any stability features that you find in the stability shoes that are targeted at overpronated runners.
Road Grip
This Continental rubber on the outsole of the shoe feels great on the roads with an excellent grip. Certainly, better than the Nike's Pegasus line I have tried.
Aesthetics
The shoe looks minimal and yet very nice. In fact, it looks so nice that, once I retire them, I'm looking forward to wearing them as a casual sports shoe. The shoe is fairly easy to clean. It is also very easy to put it on and remove the shoe.
I did not like shoe lacing. You can upgrade them to give a better aesthetic feel to the shoe.
Review Summary
PROS
An all-rounder which is light on pocket
Lightweight and an excellent choice for speed and tempo runs
CONS
Not well-cushioned, and the cushioning is quite firm
Very little energy return compared to other foams such as Boost and React
RECOMMENDATION
I would recommend this shoe to anyone, especially new runners who only want to own one pair of shoe. This can be used for easy runs, tempo runs, and intervals as well. I would not recommend this shoe to be used on race day. You can have this along with a carbon-plated racing shoe and you are sorted for the season.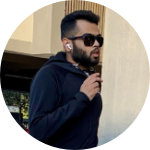 Megh is a consultant from 9 to 5. He is a recreational distance runner, avid reader and story teller from 5 to 9. He can be reached on @Megh_shah_ on Twitter and Instagram